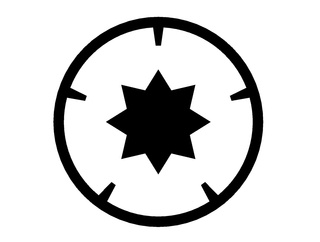 Name:
Astrum Empire
Government:
Autocratic Fascist Empire
The governmental structure of the empire is established by the Astrum Imperial Constitution, and is composed entirely of the executive branch. It is ruled with absolute authority by the Emperor. Below him is the Supreme Commander of the military, and the Advisers, who deal with various aspects of running the empire such as making national laws, and provide advice to the emperor on decisions if required.
There are 4 Advisers; Economic, Social, Diplomatic, and Science. The Economic Adviser provides information on the economic status of the empire, while the Social Adviser informs the Emperor of the current social dynamics going on in the empire and provides feedback regarding things such as government propaganda. The Diplomatic Adviser suggests diplomatic policy and has knowledge of external affairs to the Empire. The Science Adviser keeps track of the technological progress of the empire and provides knowledge on anything science or engineering related that the Emperor would want to know.
Below the Advisers are the various government department and agency heads (Overlords who oversee an organization rather than a territory), who report to the Adviser that their department/agency falls under.
Also below the Advisers are the territory Overlords who oversee several sectors, and provide information concerning their areas to the Advisers, as well as certain special positions that the Emperor creates.
The Empire is divided into sectors, which are large areas of of territory with common social, political, or economic themes. These are led by the Lords, who are the primary political and military leaders for their sector, and are subordinate to the Overlords.
Below the Lords are the System Governors and Planetary Governors, who oversee solar systems and planets respectively.
Each planet is subdivided into districts, each covering several million square kilometers, each of which is governed by a District Council. Councilors are voted into position by the citizens of each District, and are approved by the Planetary Governor.
Within each district, cities are governed by City Executives, who are voted on and then approved by the District Council.
Serving in government positions is typically meritocratic, although there are plenty of political appointments as well. This is tolerated by the Emperor as long as incompetency is avoided.
Current Emperor: Emperor Fisc
Majority Species:
The Astrum Empire citizenry is entirely composed of a transhumanist species called
Homo Praetus
("Beyond Man"), which are genetically similar but distinct from humans. There is a wide range of augmentations, however there have been multiple standard genetic adjustments which include immunization to various diseases, metabolism adjustment promoting muscle and bone development over fat production, bone and muscular strengthening, visual and auditory enhancement and healing, and intellectual enhancement. In addition to the genetic enhancements, citizens are given things such as nanobot injections to speed healing and help treat disease. The Astrum enjoy a long lifespan and improved physique which allows them to perform in ways considered almost superhuman.
In addition to the standard improvements, cybernetic augmentations are common (and certain ones are required for military service).
All Astrum citizens are implanted with a chip, which acts as an ID, medical diagnostic tool, and credit card.
Culture:
In the empire, the values of law and order, strength, and national unity are valued. By the value of law and order, the government and people stand together to enforce and follow laws respectively. By the value of strength, everyone works together to increase industrial, scientific, and military strength via hard work, education and research, and serving in the armed forces. By the value of national unity, all citizens of the empire work to stamp out activity that degrades the strength and teamwork within the nation such as crimes. The government carefully operates with the goal of keeping the citizens happy and sometimes unaware of exterior events while crushing dissent and enemy factions. To this end, a large amount of propaganda is produced by the government praising the state and encouraging the imperial values, which reinforces the nationalistic views of the citizens.
Imperial law is created on a 'shall not' basis, where if something is not banned it is allowed. There is a large amount of activities allowed therefore, however breaking a law results in strict punishments. Police forces are given more leeway and authority to enforce these laws, and are thoroughly trained and equipped to do so.
Citizens are able to seek redress for things via courts up to the planetary district level. Above that, arbitration by the appropriate executive is required, and is often rare due to the the required scope and limited time of said executive.
Typical punishments for things such as misdemeanors include include lesser fines, some jail times, and/or flogging (which may or may not be public depending on the crime). Especially heinous crimes such as rape, murder, torture, and child molestation carry the death penalty. In a lot of cases, the fine for crimes includes money to be paid to the victim, and other forms of restitution are involved.
Citizens are guaranteed certain rights by the General Rights section within the Citizens article of the Astrum Imperial Constitution. These rights cannot be taken away except on an individual basis when crimes have been committed or Imperial officials judge it necessary. These rights are:
    *Freedom of speech concerning any topic, so long as it does not fall under sedition or undermines government authority (a comprehensive description is provided on what satisfied sedition and undermining government authority)
    *Private property may be owned, and must be respected apart from eminent domain if no crimes are suspected or have been committed
    *Ownership of weapons is permitted, however military grade weapons are illegal to own without certain permits
    *Defendants have the right to a speedy trial by due process by impartial jury, cannot be required to self incriminate, must know their charges, and to compel and confront accusers and witnesses as appropriate. Appeal are allowed.
    *Those under arrest are to be informed of defendant rights and are required to answer questions
For entertainment, citizens enjoy a wide range of activities such as sports, videogames, and the arts. Due to their enhanced physical nature and advanced technology, extreme sports such as orbital skydiving are quite popular.
Education is mandatory within the empire until one completes basic public schooling (equivalent of high school). They can then either elect to continue their schooling at a university or technical school, or proceed into the workforce after passing a post basic public schooling plan assessment. Basic public schooling is provided freely by the state, university and technical schooling are government subsidized and is cheap, however entrance exams must be passed.
The empire as a whole is highly nationalist, and sees those not of the empire as outsiders, to be brought into the empire or dealt with as necessary. As the empire has grown, sometimes alliances had to be made with other nations out of convenience and necessity, however the interests of the empire are paramount. Therefore, whatever course of action best benefits the empire is to be taken regardless of others.
Economy:
The Astrum economy is made up by a mixture of near post-scarcity capitalism and a reputation economy. The role of money is filled by the Asteri, a digital fiat currency measured against government revenue and the productivity and strength of the empire itself. It is carefully monitored and adjusted by the government to avoid inflation/deflation, and complex cryptographic codes as well as records of every transaction are used to avoid fraud and counterfeiting.
Government revenue is generated by taxes are collected from all businesses on a profit basis, from citizen income other than the Citizen's Dividend, and other miscellaneous fees.
All citizens receive a small paycheck every month from the government, called the Citizen's Dividend, provided they pass an annual productivity verification. This verification provides documentation that the citizen is performing some service valuable to the Empire, be it working for a company, or owning their own small business, serving in the military, or doing volunteer work. This compensates for the large amount of automation used in industry.
To control access to more luxurious items such as starships and large amounts of real estate, every citizen has a reputation score. This score takes into account popularity, job/productivity, credit score, and current wealth. If a person wants certain items, they must have a high enough reputation score. If a person's score is high enough, they can even get discounts and/or free items.
Private enterprise is encouraged within the Empire, and some of the more important/strategic corporations and businesses have large amounts of stock owned by the government. This allows more government control and provides another revenue source.
History:
Earth is unified in 2322, after a war between NATO/United European Confederation and Russia/China/India is fought, when the countries banded together to form the Unified Earth Government
Primitive faster-than-light drive is invented in 2615
FTL drive is perfected in 2647
After numerous insurrections and smaller civil wars, humanity reorganizes the existing government into the Astrum Empire, a large interstellar civilization in 2697
The Astrum Empire spans the galaxy by 7005
Modern day is in 7100
Last edited by Canis_Dirus on Mon Jan 02, 2017 3:44 pm; edited 3 times in total
_________________
"My friend, you're going to need a lot more than flowery slogans and the moral highground once the bullets start flying"
-Sol Fenrir: Ancerious

Canis_Dirus

Dark Lord of the Sith




Posts

: 169


Points

: 176


Join date

: 2016-11-22


Age

: 22



The military is led by the Supreme Commander, and operates somewhat separately from the civil side of the government, answering only to the Emperor.
Below the Supreme Commander are the Army and Naval Advisers, each of whom oversee and provide information concerning their respective branches. They also head Military High Command.
Military High Command is responsible for directing and coordinating the military branches in the various operations undertaken. It also contains several military agencies for things such as intelligence.
Below Military High Command are the Army and Naval Commands, which are in charge of branch specific business, and below them are the sector fleets, which are often directed by the Lords.
The forces are divided into the Army and Navy. The Army is responsible for all surface operations, while the Navy handles spaceborne operations and transport of the Army. The Navy also maintains aerospace forces.

The military is organized with the idea that empire is decently secure, however pirates, terrorists, and sometimes insurrectionists exist. In the Valkarr galaxy, the issue has the additional part of possible war with other civilizations. To combat this, the Astrum government has adopted a fiscal policy allocating a large amount of resources to the military, meaning that the budget for the most part can be treated as limitless (although for some projects justification might be required for why all the money is being spent in that one place).
Strategic goals of military forces are the defense of imperial civilization (to include resources, infrastructure, and populace) and interests by offensive and defensive operations, as well as the neutralization of pirates, insurrectionists, and terrorists by offensive and defensive operations. In accordance with this, the Imperial Navy and Imperial Army perform the service roles of warfare waging tool, peacekeeping/police force, and counter-terrorism force.
Strategies include things such as conventional warfare through combined arms, overwhelming force, superior tactics, superior technology, and effective use of superweapons and other strategic tools. Policy is that the populace must feel safe and secure, and Imperial authority must be maintained, therefore just about any means required are justified if the benefits outweigh the cost.
Fleet posture is based inside territory, since FTL drive speed and range allows rapid response to issues. Patrols are performed throughout territory, in areas in proximity to territory, and other areas of Imperial interest.
The military is a well disciplined fighting force, on at least low alert at all times. Ranks are filled by a mixture of of volunteers and conscripts who undergo thorough indoctrination, as well as robots of various types.
The logistics concept is that of a well stocked table of allowance. All deployed naval vessels are fully stocked for six months and carry equipment allowing them to resupply most of their own requirements. Each vessel carrying Army equipment and personnel is capable of supplying their carried compliment as well.

Imperial Navy
The Navy is the primary fighting force of the Astrum Empire, due to the understanding that if one controls space, enemies are at their mercy since they can isolate and bombard enemies with impunity. As such the Navy enjoys the larger percentage of the military budget.

Dreadnought: largest warship, usually used for command and control as well as carrying the heaviest firepower, armor, and shields
Carrier: used for ferrying large amounts of Army assets and aerospace forces
Fast Battleship: these are the main ships of the line in fleet engagements, with heavy firepower, shields, and armor. They are designed to be faster than a normal battleship
Cruiser: the more versatile and long range warship in the fleet, it sacrifices armor for some extra speed. These are used for long distance patrols
Escort: used as screening elements in a fleet as well as short range patrols, usually in-system
Bombardment Station: used for planetary sieges, especially when cracking planetary shields is required
Fighter: used for aerospace superiority and surface attack

Imperial Army
The Army is the invasion and occupation force of the Astrum Empire, made with the understanding that in order to fully utilize a captured system, you need boots on the ground to occupy the planets and other assets. To protect those boots on the ground, you also need vehicles. Therefore, the Army is a well trained force using combined arms with the Navy to effectively fight the Empire's conflicts.

Imperial Shocktrooper: the powerarmored fist of the Empire, Shocktroopers are heavily upgraded volunteers who undergo rigorous training so that they can be sent on all manner of special missions as well as leading the charge during invasions. They typically carry coilgun autocannons, flamethrowers, tactical nuclear missiles, .50 caliber nuclear machineguns and heavy energy weaponry
Imperial Soldier: these are the well trained normal soldiers of the Empire, they wear semi-powered armor and carry normal small arms
Combat Robots: come in various shapes for differing tasks, used to augment units of soldiers with heavier armor and firepower
Terror Units: specialized units not usually seen, they are produced to add more of a psychological aspect into combat against enemies

Dropship: large transports used to safely ferry troops from orbit to the battlefield when teleportation isn't an option
Tactical Transport: smaller flying transports used to ferry around infantry and mechanized units quickly within an area of operation over difficult terrain
Main Battle Tank (MBT): provides rapid, direct firepower, and armor support to infantry
Armored Personnel Carrier (APC): provides rapid armored transport and medium firepower to infantry
Self-Propelled Artillery: mobile platform which performs bombardment of the enemy to support friendly operations
_________________
"My friend, you're going to need a lot more than flowery slogans and the moral highground once the bullets start flying"
-Sol Fenrir: Ancerious

Canis_Dirus

Dark Lord of the Sith




Posts

: 169


Points

: 176


Join date

: 2016-11-22


Age

: 22



Propulsion Systems:
Hyperspace Transport Drive: transports vessel into another dimension termed hyperspace, then back in at a desired point. Used for FTL travel.
Gravimetric Drive: uses the Alcubirre metric to create a bubble of warped spacetime around the vessel, allowing it to perform extreme accelerations without needing inertial dampeners. It can also be used for FTL travel since the ship is not moving relative to the space around it, although this is not as efficient as using the dedicated FTL drive.
Antigravity Drive: generates simple antigravity for use around objects with large gravity wells, such as planets
Plasma Torch Drive: a reaction engine which ejects high pressure plasma out of a nozzle at high speed

Offensive:
Interdiction: stabilize the fabric of space-time by using a form of space-time warping field generator to unfold wormholes, forcibly close portals, and flatten warp drive fields. This process has a side effect of creating a sort of random gravity wave jamming, which disrupts forming quantum systems such as portals. This prevents tears and large scale bending of space, as well as prohibiting all FTL travel and teleportation within their field, including jump drive based weapons. Dimensional based drives, such as hyperdrives, are unable to reenter normal space within an active interdiction field, and space-bending drives, such as warp drives, are forcibly stopped.
Missiles: highly manuverable guided munitions which utilize a high acceleration plasma torch drive to deliver a powerful warhead into a target
-Streak: small fighter/unit based, non-nuclear warhead
-Arrow: larger fighter, unit based, shaped nuclear warhead
-Javalin: anti-warship, 500 megaton shaped nuclear warhead
-Hyper: large anti-warship, utilize a minature FTL drive to teleport inside of enemy ships and detonate a 500 megaton nuclear warhead
Particle Beam: fire a stream of neutrally charged atomic nuclei at a target at .99c, causing heat and kinetic damage
Meson Graser: use meson decay to create a supercharged gamma ray laser
Coilgun: uses a series of electromagnetic superconducting coils to accelerate a magnetic projectile at hypersonic velocity
Phased Array Laser: use a set of hundreds of antenna elements which fire in delayed order to steer an electromagnetic beam extremely rapidly
Phased Scalar Interference Array: utilize normal phased array technology to create two quantum resonance beams 180 degrees out of phase with each other, which are then used to cancel each other out, tapping vacuum energy to create explosions
Gravity Gun: fires a concentrated gravity pulse at a target, which can penetrate some shielding types and is partially transmitted through armor
Tractor/Presser Array: utilizes a force field arranged into a beam to either pull or push against target

Defensive:
Armor: composed of a sandwhich of multiple layers involving superalloys, ceramics, superplastic materials, carbon nanotubes, artificial diamond. Layers utilize grain offset and compression where needed.
Shielding: short ranged force field incorperating gravimetric and electromagnetic layers, as well as a meson screen which interrupts the strong nuclear force
PDS (Point Defense System): close in weapons system combining automatic coilguns and phased array lasers to shoot down incoming missiles and small attack craft

Industrial and Utility:
Atomic Forge: utilize a variety of techniques including force generators, precision lasers and particle beams, heat, and pressure to rearrange materials on the atomic level for rapid construction and conversion between materials
Sensors: a mix of active and passive sensing measures including gravimetric, EM radiation, neutrino, tachyon, and hyperspace. Sensors are coupled with powerful computers to interpret data
Communication: units use quantum entanglement for secure communication, however hyperspace and tachyon radio is used for signalling foreign ships
Computers: computing units utilize quantum computing and normal computers with optical conductors, solid state drives, and varying levels of artificial intelligence for rapid processing
Power Generation: includes methods such as vacuum energy reactors, fusion reactors, nuclear batteries, etc depending on need
Last edited by Canis_Dirus on Fri Dec 23, 2016 6:08 pm; edited 1 time in total
_________________
"My friend, you're going to need a lot more than flowery slogans and the moral highground once the bullets start flying"
-Sol Fenrir: Ancerious

Canis_Dirus

Dark Lord of the Sith




Posts

: 169


Points

: 176


Join date

: 2016-11-22


Age

: 22



Date Entered: 23DEC2016

Star System Count:

Warship Count:

Territory Map: [under construction]
_________________
"My friend, you're going to need a lot more than flowery slogans and the moral highground once the bullets start flying"
-Sol Fenrir: Ancerious

Canis_Dirus

Dark Lord of the Sith




Posts

: 169


Points

: 176


Join date

: 2016-11-22


Age

: 22



_________________
"My friend, you're going to need a lot more than flowery slogans and the moral highground once the bullets start flying"
-Sol Fenrir: Ancerious

Canis_Dirus

Dark Lord of the Sith




Posts

: 169


Points

: 176


Join date

: 2016-11-22


Age

: 22



_________________
"My friend, you're going to need a lot more than flowery slogans and the moral highground once the bullets start flying"
-Sol Fenrir: Ancerious

Canis_Dirus

Dark Lord of the Sith




Posts

: 169


Points

: 176


Join date

: 2016-11-22


Age

: 22



Similar topics
---
Permissions in this forum:
You
cannot
reply to topics in this forum